When you have a desk job, one of your big worries is to make sure that you have the right ergonomic office chair for you. After all, you want to make sure that you sit with the best posture. In case you use a poor quality office chair, you may experience those terrible back, neck, and shoulder pains and aches.
Discover the top ergonomic office chairs.
However, one thing that most people tend to forget about is to actually clean the office chair. No matter if you work at home or at the office, you need to ensure that you clean it. But how to clean upholstered chair?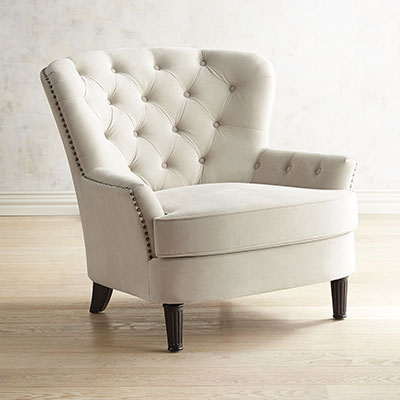 When you spend a lot of time sitting on an office chair, it's just a matter of time to accidentally spill it over with a drink or even ink. Not to mention food. So, how to clean upholstered chair?
Here are some simple steps that will teach you how to clean fabric chairs:
Step #1: Loose Debris: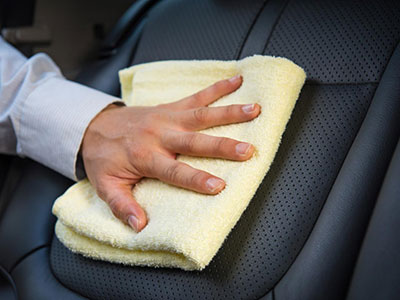 The first thing that you should do when you are learning how to clean fabric chairs it to pick up all loose debris. Just use a paper towel. One thing that you should be cautious about when you are cleaning a fabric office chair is that you shouldn't run when you are cleaning it or you may get a bigger cleaning problem.
Step #2: Check Your Chair: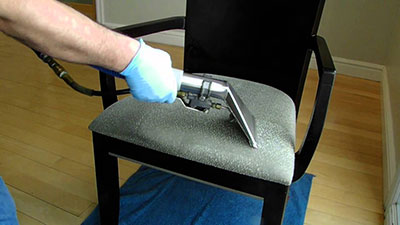 Most office chairs come with specifications about how to clean fabric chairs. Either on the chair itself or on the instructions manual that came with it when you bought it, you should take a closer look at the care tag. When you see a W, this means that you should only use a water-based solvent; if you see an S, you should only use solvent-based solutions. However, if you see an S/W or an SW, it means that you can use any kind of solution to clean your office chair.
1. Office Chairs With An S:
The best way to clean fabric chairs that come with an S is to use a dry cleaning solvent. There are many kinds of solvents and while some come as a powder, others come in the liquid form.
No matter the solvent you decide to use, make sure that you apply only a small amount to a dry cloth and blot up the stain. As soon as you're done, use a damp cloth to wick away the solvent.
Discover the best gaming chairs with footrest.
2. Office Chairs With A W:
In order to clean your office chair, you need to mix water with a mild dish soap. Then, just use a clean cloth to blot the stain using this mixture.
Please bear in mind that you shouldn't rub the office chair, especially if it is made of microfibers of fabric.
Step #3: Using Alcohol: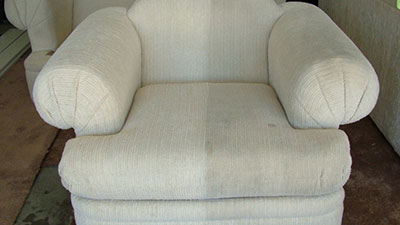 Many people prefer to rub alcohol to ensure that they clean their office chairs. However, if this is the first time you're doing it, the best thing you can do is to use a cotton ball with a few drops of rubbing alcohol and test it on a part of the chair that no one can see. If you don't see any damage, you can use the cotton ball to rub the stain.
As you can see, learning how to clean upholstered chair or how to clean fabric chairs is not that complicated.