Finding the best office chair that meets both your employee's productivity and health as well as your budget is not an easy task. The reality is that there are thousands of office chairs for sale. While some are ergonomic, others offer more support, they can either have armrests or not, the adjustability varies, as well as they can have wheels or not. So, how can you choose the best office chair in 2018?
Discover the best office chairs in 2018.
Here are 10 tips that will help you find the best office chair in 2018:
#1: It should have a high back:
The best office chair usually has a high back. This allows the chair to offer more support to the entire back and not only to the lower back. While most office workers tend to suffer from lower back pain, there are numerous workers who also experience neck and shoulders pain. So, choose a high-back office chair should give them more comfort and support.
#2: It should have a waterfall seat: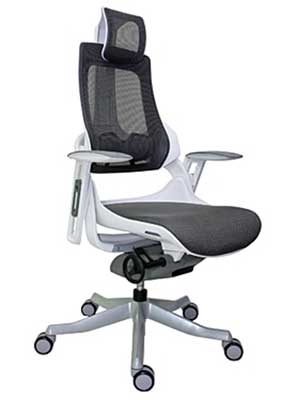 When you look at an office chair and you notice that the front of the seat curves down, this means that it has a waterfall seat. Only the best office chairs tend to include this and it's really one of those features that you should look for. Besides, if the office chair also features a seat pan, it's even better. Besides the relieve of the legs fatigue of your employees, you'll also be helping them an even weight distribution. This will reduce the compression on both buttocks and thighs making them a lot more comfortable.
#3: The joints should be at 90-degree angles:
When you are choosing an office chair, you need to make sure that it includes multiple adjustments. The ankles, knees, and hips should always be at a 90-degree angle to ensure a good posture and more comfort at the same time.
#4: Upholstery – breathable is better: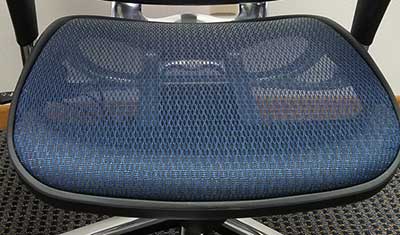 When you are searching for the best office chair, you'll find chairs that are covered with mesh, leather, fake leather, vinyl, among other materials. Even though you may prefer a leather office chair, the truth is that this material isn't breathable. So, ultimately, your employee won't be so comfortable as if he was seating on an office chair covered with a breathable mesh.
Find out everything you need to know about choosing the best office chair.
#5: It needs to be adjustable: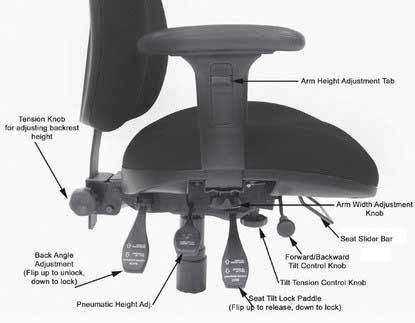 While it may be difficult to choose the best office chair that fits most employees, you will have a better chance of reaching the goal if the office chair that you buy includes multiple adjustments. The minimum requirements that you need to search for include the up and down adjustment as well as the tilt side o side.
#6: Don't forget about shoulders and arms: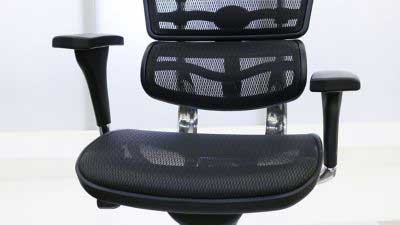 One of the things most people tend to forget about when they are searching for the best office chair is the arms and shoulders. However, they are as important as your legs, as your back, and as your neck. One of the most obvious signs that you are not sitting in a good office chair for you is when you need to shrug your shoulders so that you can place your elbows on the armrests. So, you need to make sure that the office chair you decide to buy offers some kind of adjustment to ensure that your shoulders, elbows, and wrists don't suffer the consequences.